On Tuesday 15 November, on behalf of IMPULSE, Bertille Auvray from Pôle TES (Normandy, France) visited the Fachhochschule St. Pölten to meet the representatives of DIHOST, Petra Fischer and Thomas Moser.
It was an opportunity to discuss the continuation of DIHOST and IMPULSE collaboration but also to open new horizons in the framework of this partnership.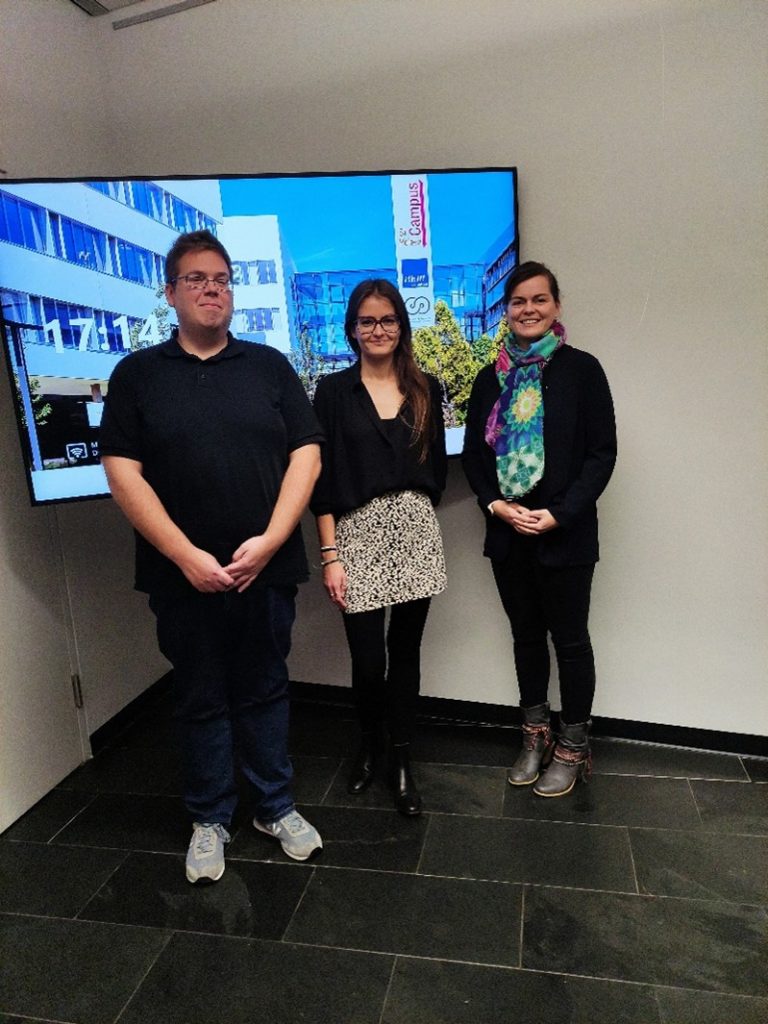 DIHOST – Digital Innovation Hub Lower Austria/Vienna/Burgenland
The inter-state DIHOST consortium consists of six RTDI (Research, Technological Development and Innovation) institutions from Lower Austria, Vienna and Burgenland, which have jointly developed a comprehensive service programme to increase the transformation capacity and transformation speed of small and medium-sized enterprises in Eastern Austria with regard to digital innovations.
The DIHOST concept focuses on three technological priority areas: 3D printing, blockchain & IT security and Internet of Things (IoT), as well as sensor technology & connectivity.