The Identity Week is the world's leading identity event. From conferences to exhibitions, it brings together the brightest minds in the identity sector to promote innovation, new thinking and more effective identity solutions.
For two days, Bertille Auvray from Pôle TES took part in the 2023 European edition in Amsterdam, on behalf of IMPULSE, alongside three colleagues from Alice Biometrics.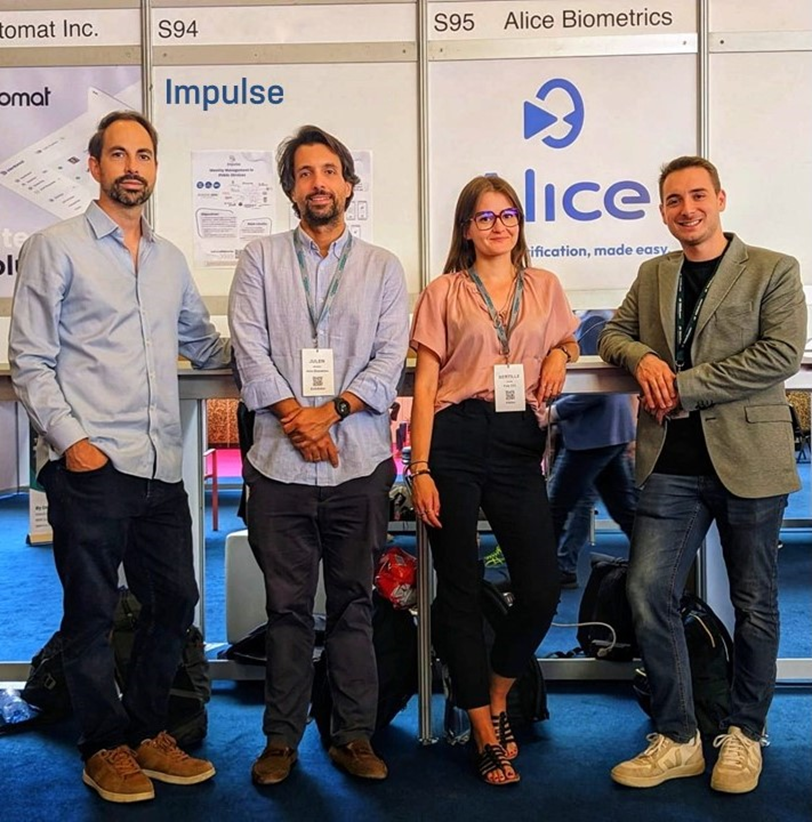 Thanks to Alice's support, we were able to share their stand in the Startup Village, giving us a place to present the project and test the IMPULSE solution!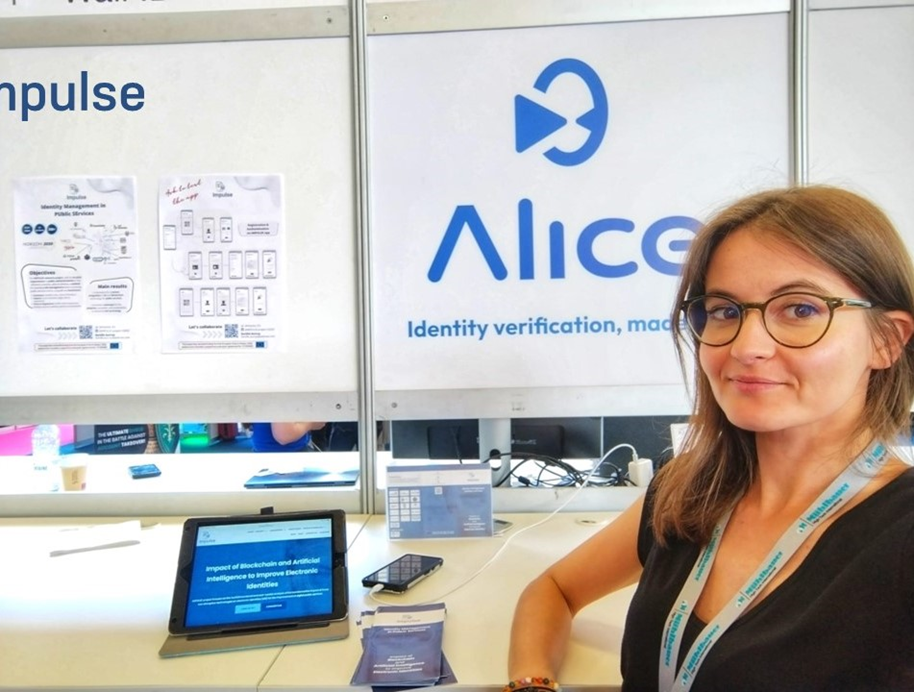 We also explore the entire exhibition, which featured 250 exhibitors. We had some very good discussions with a number of participants regarding IMPULSE, particularly on the issues of acculturation, adoption and trust in identity solutions. We hope that these fruitful discussions will lead to collaboration on our respective projects!
Julen Remesar, from ALiCE, also took the floor to present Alice Biometrics and their work, in particular on the use of biometrics for online onboarding using a simple selfie and its matching recognition with an ID document, which is at the heart of our project.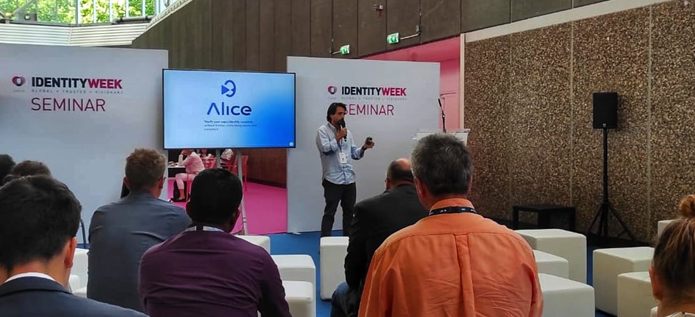 The two intensive days ended on a very positive note, there's still a lot of work to be done but IMPULSE is on the right track!